Biomedical Engineering Laboratory, Department of Mechanical Engineering
College of Engineering, University of Maine
If you have any question or comment please contact Professor Mohsen Shahinpoor (mohsen.shahinpoor@maine.edu) or shah@maine.edu.
UMaine, Biomedical Engineering Initiative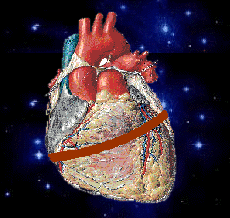 If you wish to receive complimentary samples of polymeric artificial muscles, please contact Professor Mohsen Shahinpoor
-Historic affiliation between The FacioScapuloHumeral(FSH) Muscular Dystrophy Society (http://www.fshsociety.org) and Artificial Muscle Research Institute (AMRI).
The Artificial Muscle Research Institute (AMRI) and The Facioscapulohumeral Muscular Dystrophy (FSH) Society, (http://www.fshsociety.org) begin a dialog to examine research applications of Artificial Muscle as applied to FSH muscular dystrophy (FSHD). Click HERE for more information.
Mohsen Shahinpoor, Ph.D., P.E.
Professor Emeritus of Mechanical Engineering
Faculty: Center on Aging, University of Maine
Professor of Biomedical Engineering, Graduate School of Biomedical Science and Engineering
The University of Maine
5711 Boardman Hall
Orono, ME 04469-5711
shah@maine.edu
Ph.D. in Mechanical & Aerospace Engineering from the University of Delaware, 1970
External Engagements:
Fellow: National Academy of Inventors, USA
Fellow: American Society of Mechanical Engineers (ASME), USA
Fellow: Royal Society Of Chemistry (RSC), UK
Fellow: Institute of Physics, (IOP), UK
Fellow: International Association of Advanced Materials (FIAAM), Sweden
Summer Faculty Fellowship, Sandia National Laboratories, 2001 and 2004
Consultant, Sandia National Laboratories, 1994-2007, Los Alamos National Laboratories, 1995-2007
General Chair: Biomimetics, Artificial Muscles, and Nanobio International Congress (9th. BAMN 2017, Australia)
Intro to Biomedical Engineering; Directed Studies in Biomedical Engineering, Strength of Materials; Design of Machine Components, Modeling, Analysis, and Control of Mechanical Systems; Kinematic Design of Mechanisms and Machines; Robot Dynamics and Control; Mechanics of Composite Materials; Mechanical Vibrations; Advanced Vibrations I; Smart Materials
Smart/Intelligent Materials, Structures, and Systems
Biomimetics, Nano-Bio Engineering, Soft Robotics, and Artificial Muscles
Biologically-Inspired Engineering Systems (BIES), and Robotic Devices and Systems (BIRDS)
Intelligent Robotic Systems, Robotic Surgery, and Microsurgery
Health Engineering, Biomedical Engineering
Advanced Nanocomposites and Electroactive Polymers
Heart Assist Systems, Left Ventricular Assist Systems (LVAS), Heart Failure Prevention
Bionic Vision and Ophthalmological Engineering
Neuro and Endovascular Surgical Tools and Medical Implants.
Principal Sponsors:
DOE, NSF, NASA, US Air Force, DoD, NRL, ARO, DARPA
Historic Seminar at AMRI; presented by PIERRE-GILLES DEGENNES, Nobel Laureate
Click HERE for more information.